Prof. Dr Alberto Estévez
Universitat Internacional de Catalunya, Spain
Alberto T. Estevez (Barcelona, 1960) is an Architect (UPC, 1983), Architecture Ph.D. of Sciences (UPC, 1990), Art Historian (UB, 1994), Art History Ph.D. of Arts (UB, 2008), with professional office of architecture and design in Barcelona (1983-today), creating a large number of projects and works.
He has taught at different universities in Barcelona and Vienna until founding the ESARQ, the School of Architecture of the Universitat Internacional de Catalunya (UIC Barcelona, 1996), being its first Director (1996-2005). He is currently Chairman-Professor of Architecture and the Vice-Chancellor/General-Manager of UIC Barcelona.
He also founded the Biodigital Architecture Master & PhD Program and the Genetic Architectures Research Group & Office (2000-today), with the first Digital Architecture (Fab)Laboratory in a Spanish School of Architecture, and with the world's first real Genetic Architecture Laboratory where, for first time in the history of architecture, geneticists are working together with architects, with architectural objectives, in a real application of genetics to architecture. He has written more than one hundred publications, articles and books, and has participated in a very large number of exhibitions, congresses and conferences around Europe, America and Asia.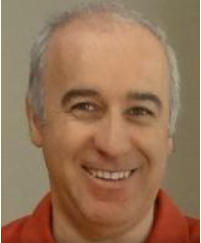 Prof. Carlos Chastre
NOVA University of Lisbon, Portugal
Carlos Chastre received his Ph.D. degree in Civil Engineering / Structures from NOVA University of Lisbon and also holds a M.Sc. degree in Structural Engineering and a B.Eng in Civil Engineering from Technical NOVA University of Lisbon. After working in industry for 8 years, he joined the Department of Civil Engineering at NOVA University of Lisbon as a Teaching Assistant in 1997, and was promoted to Assistant Professor in 2005. He has been a professor in charge of courses of Statics, Strength of Materials II, Reinforced Concrete I and II, Structural and Geotechnics Subjects, Design of Structures, Structural Design and Strengthening & Repair of Structures. He has authored more than 100 publications and has supervised to completion 21 master students, 4 PhD students, and 2 Postdoc researchers. He has won the BES National Award for Innovation in the area of New Materials and Industrial Technologies in 2009.